Showroom kitchens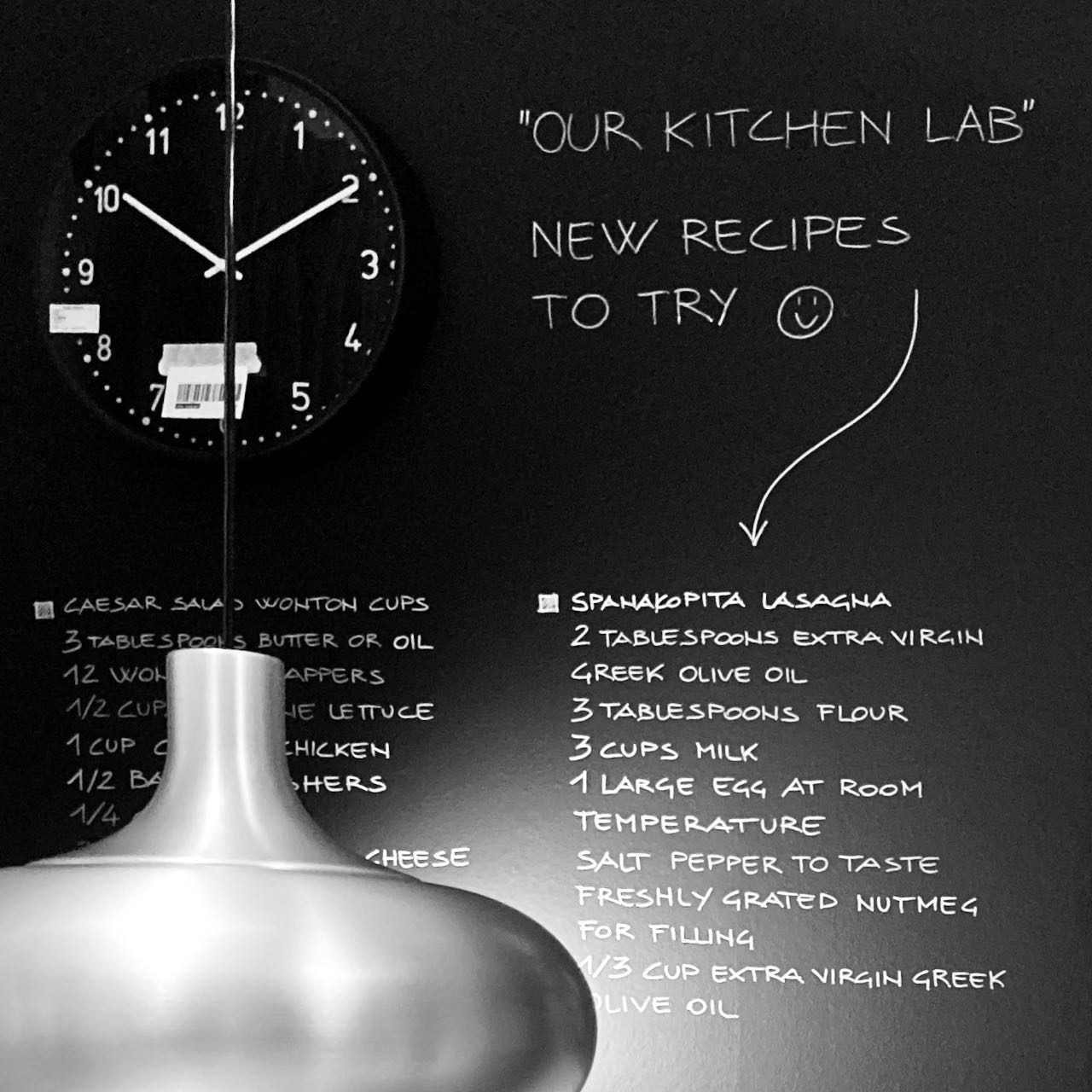 Every kitchen should be truely unique. Obviously, everyone has a preference of style and material for their perfect kitchen. But the true beauty lies in the functionality of the space. Understanding the daily routines and needs are key to design the perfect personalised solutions.
By presenting strong stories such as those highlighted here, you will show yourself to be an expert in kitchen design.
Urban chefs
A hobby cook's heaven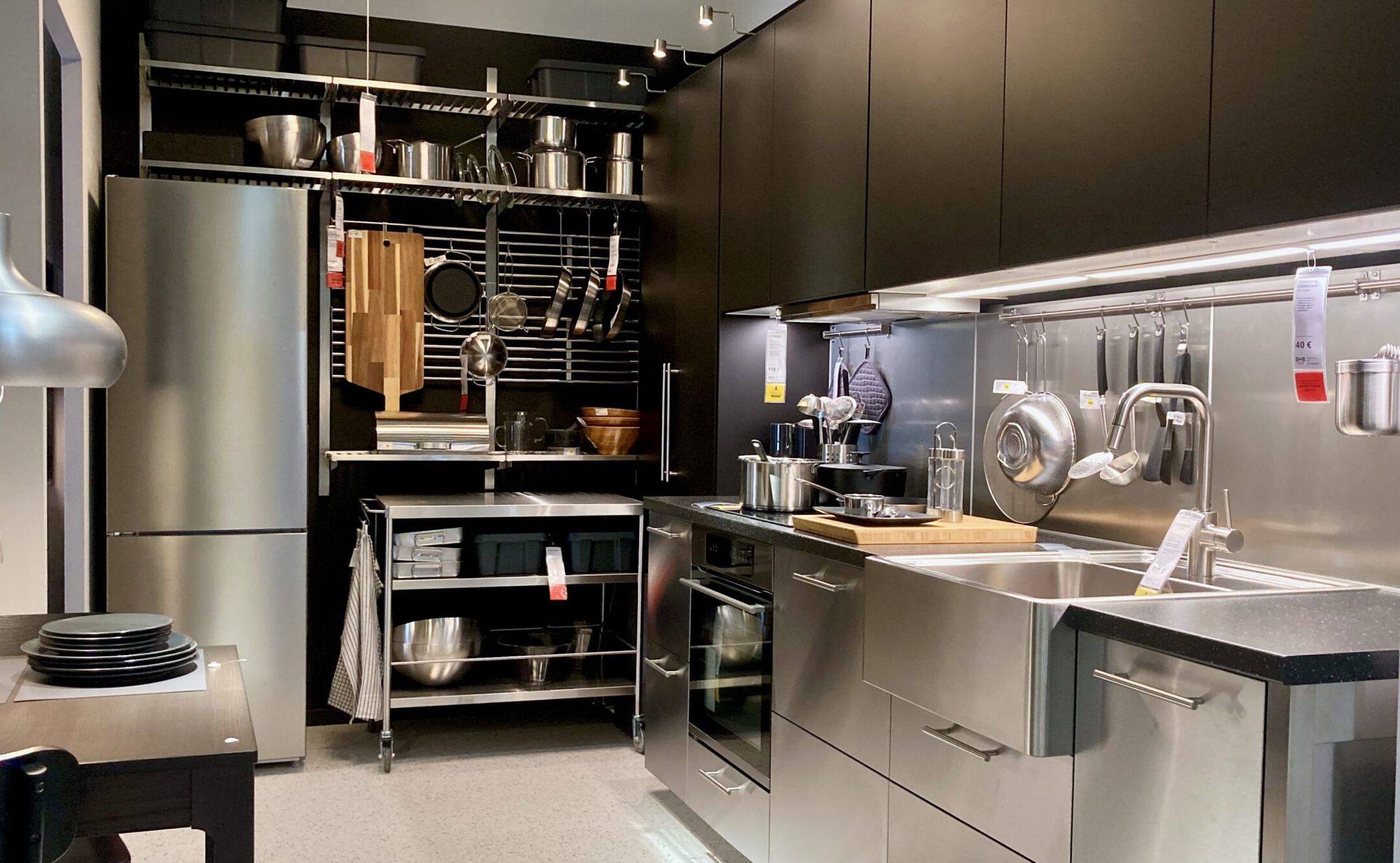 This couple shares a passion for cooking. They dream of opening up a restaurant one day. So their kitchen is their laboratory. Together they try out new dishes and get inspired by tasting, reading and looking at food. Often, they invite friends over to share a meal.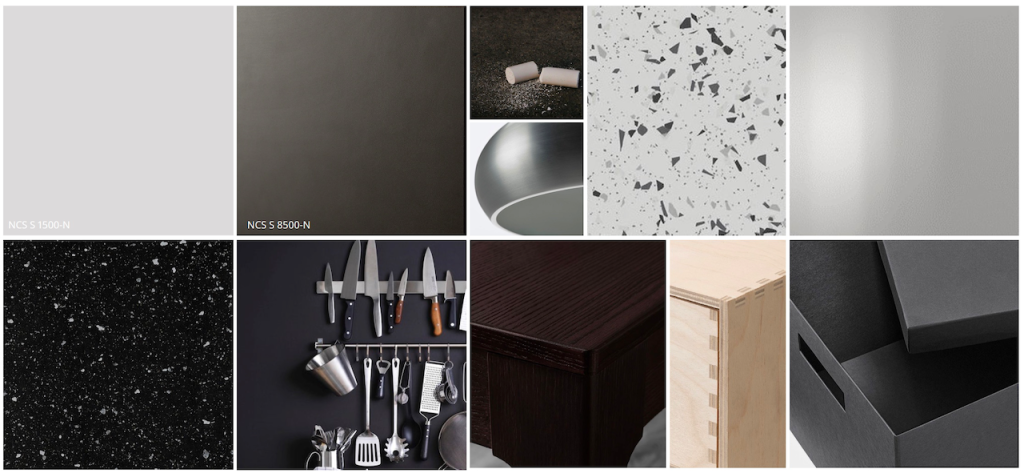 This room has the looks of an industrial kitchen. Soft shiny stainless steel and matt dark surfaces are combined.
Our place on the Planet
A room to cook together with zero waste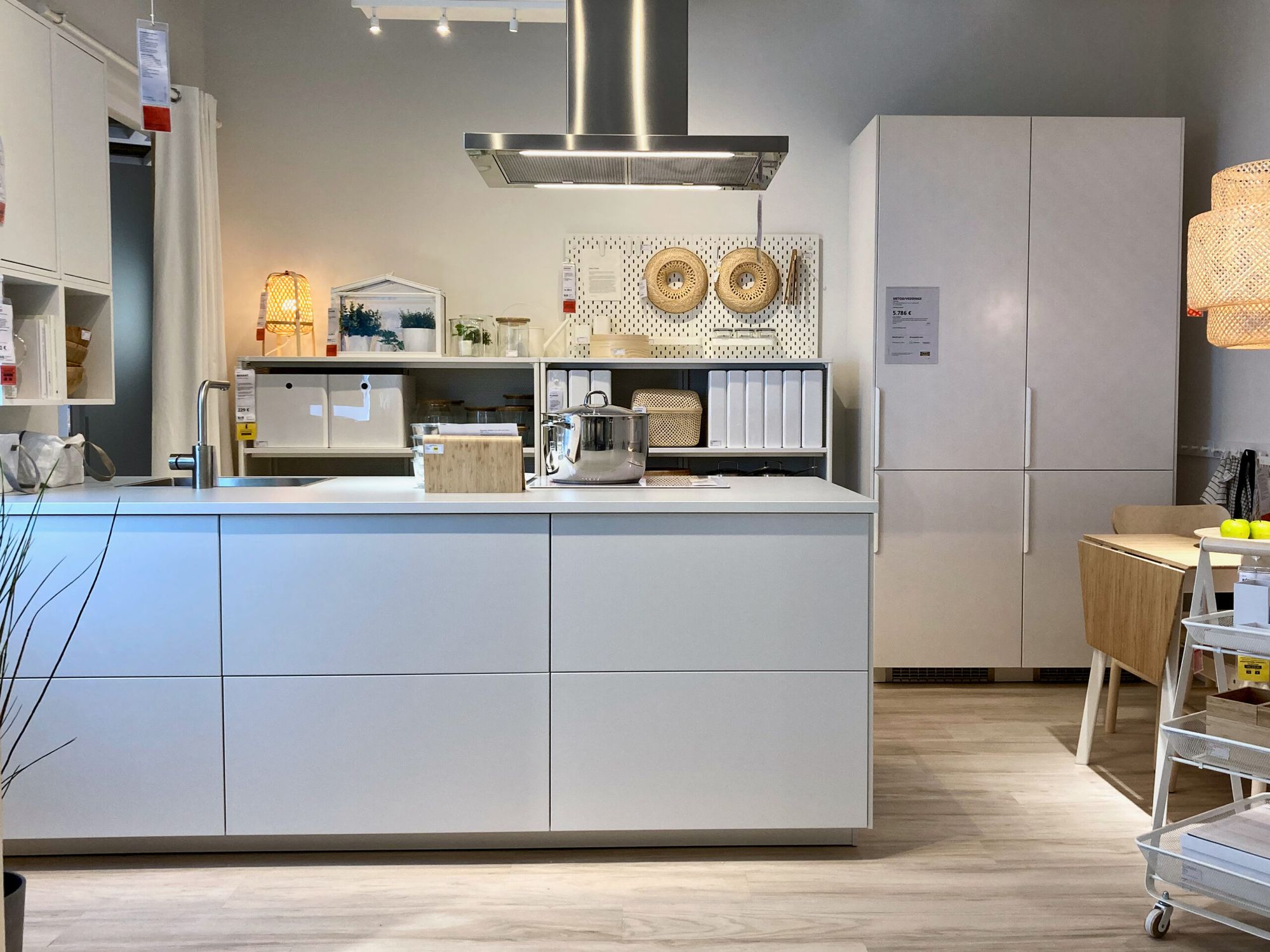 The room is characterised by the simplicity of clean white shapes and the textures of natural materials. Closed storage solutions hide all the clutter while the open units keep daily used items easy accessible. Large drawers in the kitchen island provide for a maximized use of space and make organizing easy and efficient.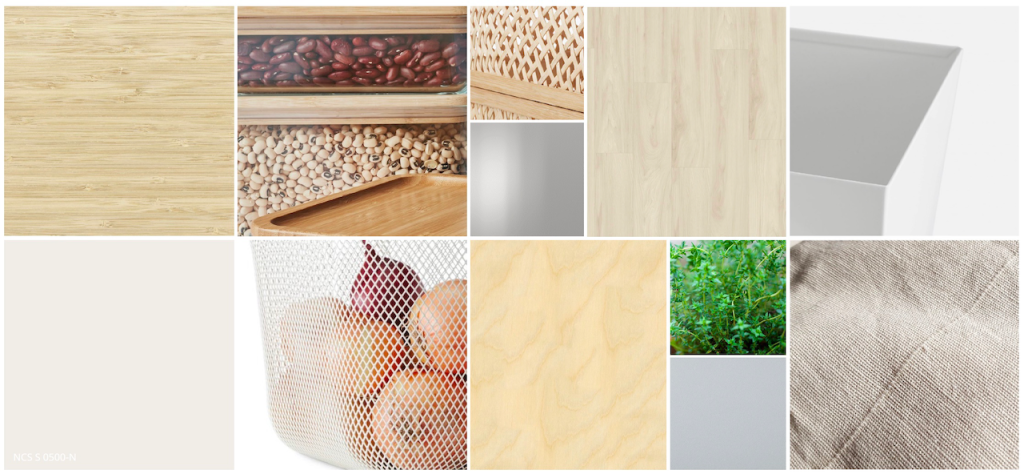 Cooking is very much a social event. The large island is the centre of the kitchen and overlooks the rest of the living room. When they entertain their friends, everyone usually gathers around here. Catching up on the latest news and gossips with a glass of wine, while the smell of home-made food fills the room.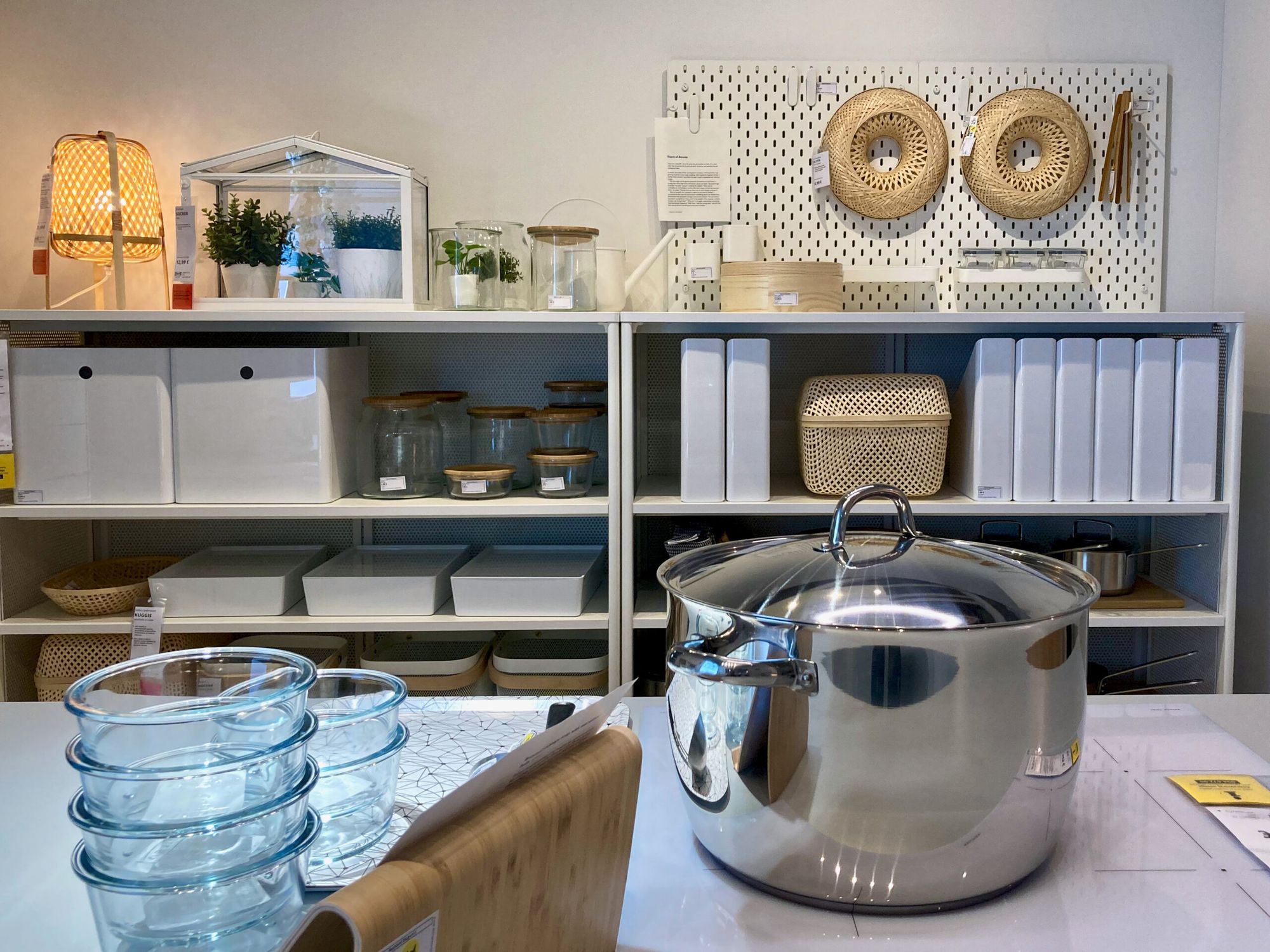 This family likes to take care of their own health and that of the Planet. They buy local produce and are very aware of how things are cultivated and packed. So they know how to preserve their food. A combination of sealed jars, closed boxes and airy baskets gives them the perfect conditions for each type of ingredient. All nicely organised in an open storage unit provides them of a clear overview and keeps everything easy to reach.
They are aiming to be a 100% waste-free family. Buying bulk ingredients reduces their waste volume significantly. Still, they have a solution for waste sorting.
A special spot close to the window is created for growing herbs and spices. They even cultivate their own out of their organic waste. Chop off the stems of vegetables such as celery, place them in a glass of water and watch them grow into fresh produce in no time.
A bachelor's retreat
Meet, ready, reheat and go!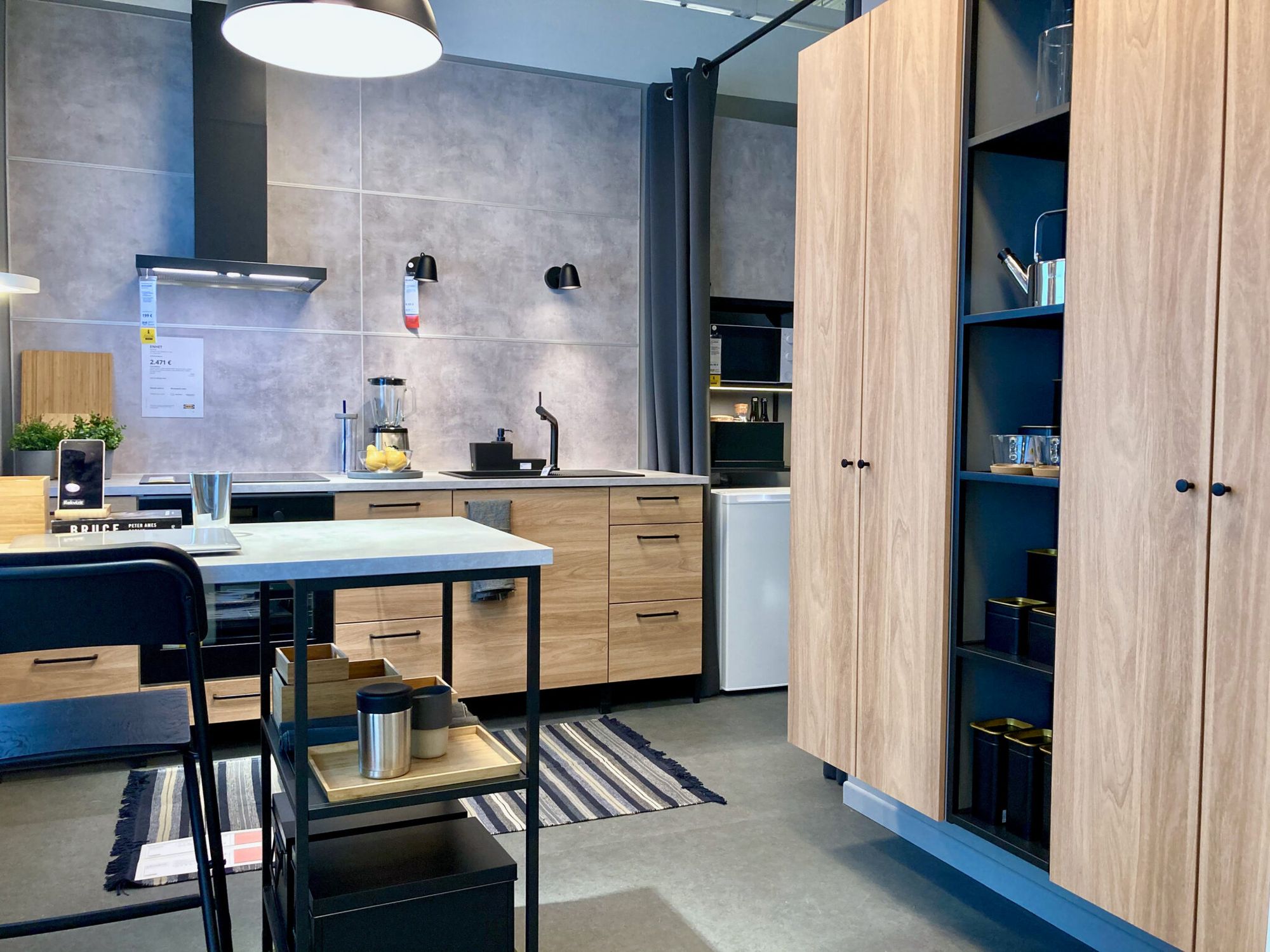 For some, cooking is the last thing the kitchen is used for. Living a busy professional and social life, a space to have a quick breakfast or reheat a take-away meal is all this guy needs.
Working from home has become pretty standard these days. And the kitchen island is the perfect spot for those conference calls. A fresh cup of coffee is never far away.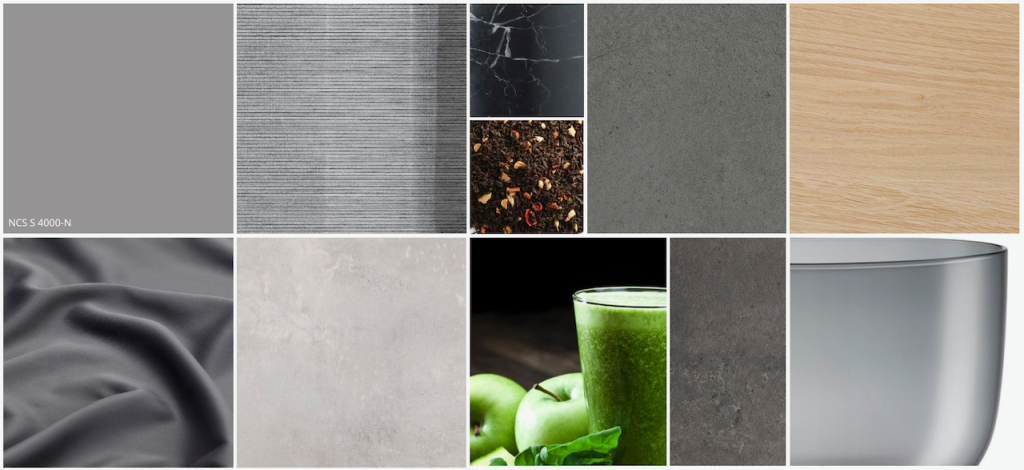 The room is characterized by modern furniture, concrete wood and simple accessories. Clear shapes and less is more creates comfort and silence. The room gives a calm and masculine feeling.
---
IKEA Ljubljana - Slovenia - 2020